Can Am Spyder - Your Photo - Your Saying Custom 11oz Mug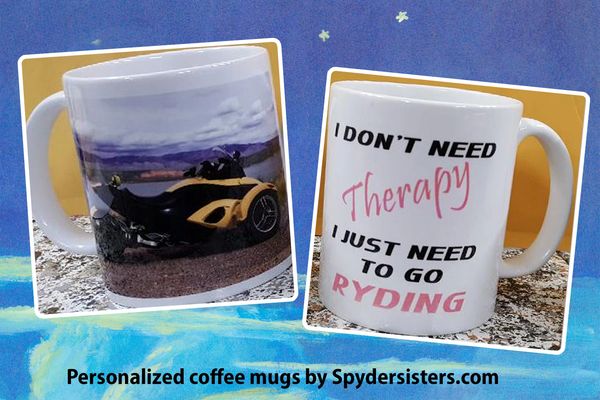 Can Am Spyder - Your Photo - Your Saying Custom 11oz Mug
Make your own custom mugs by adding any text, images, photos and more! Celebrate special events and occasions with our custom Personalized Mugs.  

White, 11 oz. 2 sided coffee mug, Your photo on 1 side and your personalized wording on the back. 

Once you purchase, send us your photo and your saying through our email: spyder.sisters@yahoo.com or PM us on our Facebook page @SpyderSisters.   Please check your email/PM as we may have questions once we start working on your order.


Image Requirements:

We only accept images with a .jpg extension.
Your image will be reproduced as it appears.  We may need to crop the image for size, to fit our product.  However, we will not color correct, retouch or otherwise change your image.
Close-ups and images with bright colors will produce the best results.

Files must me 10MB or smaller. 
Please use the best quality image possible.  If your image is below the minimum resolution, do not increase the size in your editing software. You must re-scan the image or use a higher quality image.
When taking digital images, set your camera at the highest possible resolution. You can always reduce the resolution later.  Low-resolution images cannot be increased without loss of image quality.
We cannot reproduce copyrighted photos and images.  We reserve the right to refuse any objectionable material.