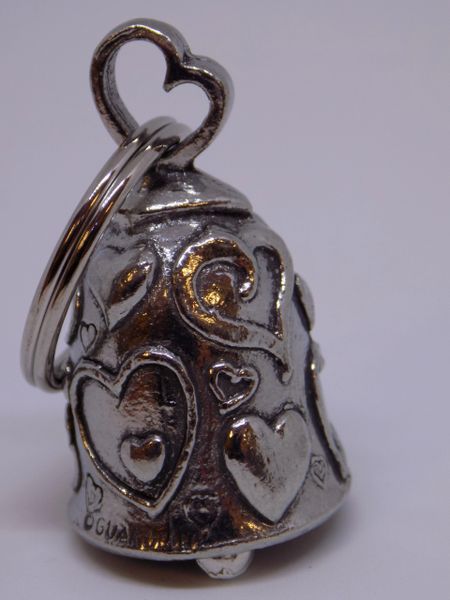 Heart Guardian Bell
Free Shipping to the United States. Shipping to other countries will be calculated during check-out.
Give a Guardian Bell as a gift to keep the gremlins away. Comes with the legend and black velvet gift bag
A motorcycle guardian bell works as amulets have been protecting people. It should come as no surprise that people as strong-minded and unique as biker groups should believe in such things. What people deem as superstition is actually a symbol of faith for bikers and motorcycle enthusiasts. A gremlin bell offers them faith and protection at the same time. As a rule of thumb, it is bad luck to purchase the bell for yourself according to legend, it has be a gift from someone else for the magic for warding off the gremlins to work.

These little bells called a motorcycle guardian bell are made of alloyed metals or pewter which are anti-corrosive, do not rust, and are made in the USA of the strongest materials available while protecting the finish. These can be hung from the ignition or to really keep those little road demons away, mount them on your undercarriage.
Purchase a gremlin bell today to make your friend's journeys extra special and especially safe from road gremlins.