Spider Web Zipper Pull Charm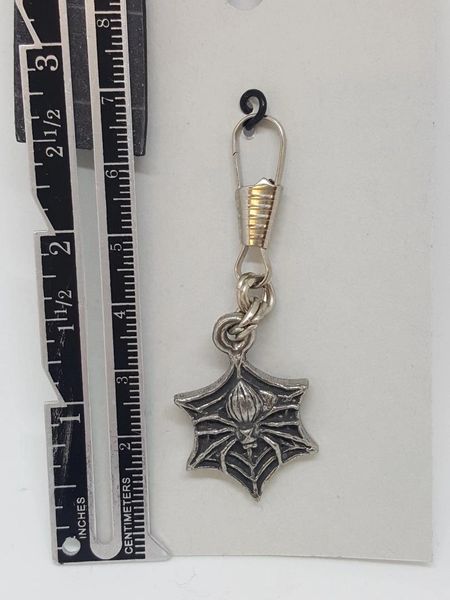 Spider Web Zipper Pull Charm
Free Shipping for the United States. Shipping to other will be calculated during check-out.
Dress up any jacket or use where ever you want.  We put ours on our key rings.
These little  charms are made of alloyed metals or pewter which are anti-corrosive, do not rust, and are made in the USA of the strongest materials available while protecting the finish.